Heath Ritenour Rises above Health Challenges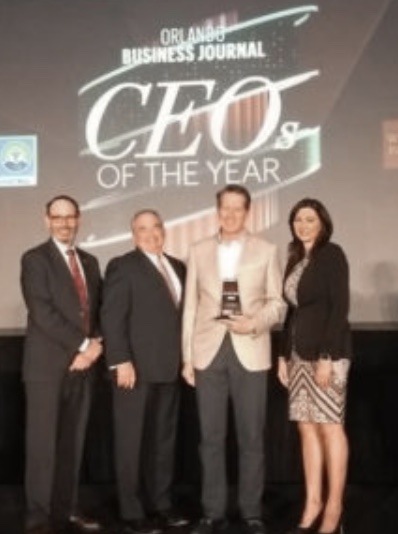 At 39 years, Heath Ritenour was diagnosed with cancer, and unlike many people, he considers it a blessing. The Chairman and CEO of Insurance of America (IOA) claims that cancer has made him a better human being, husband, and father. His cancer journey has taught him to enjoy the little joys in life and to be more empathetic. The IOA CEO says that the experience has been an eye-opener and has changed his general attitude of having to perform different duties and responsibilities to have the opportunity to do them.
Previously, the Florida native led a healthy and fit life with minimal visits to the doctor. He enjoyed staying active by running and playing basketball. As such, his cancer diagnosis was an unexpected shock. Heath Ritenour got his first danger alert while on a basketball court. He felt a pain in his groin and dismissed it as a strained muscle, but as it got worse, he visited a doctor. The visit brought the bad news that the pain resulted from a growing tumor, and later diagnosis found it to be cancerous.
Through it all, Heath Ritenour did not let his cancer experience cut him off from his personal life or business. After just a few days of his diagnosis, he made a video and distributed it to every IOA branch, revealing his condition and explaining his experience. By sharing his story, Ritenour was able to open up about a condition that most people speak about in whispers. The video also encouraged three of his employees to get tested for similar tumors, and one test came out cancerous and was able to undergo successful treatment.
Ritenour's cancer journey did not start on a high note but in a dark place. He could not stop wondering why this was happening to him, and soon he became depressed. Heath notes that at the time, he was a shadow of his former self. During his weekly chemotherapy sessions, Heath Ritenour met a fellow cancer patient who was a lot in him. He was a businessman, had two kids, and was almost the same age. However, unlike his prognosis that gave him a 90% chance of full recovery, this gentleman had to be on chemo for a lifetime. Heath says that meeting this man gave him a new perspective that allowed him to stop his self-pity and appreciate what he had.
Connect Heath at professional network: http://Linkedin.com/in/heathritenour/
Discussion disabled.